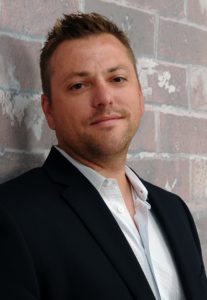 You can never really know a person from the standard "About" page. Especially an "About" page on a blog. Let's face it, bloggers tend to employ hyperbole somewhat liberally.
That being said, I felt I needed to offer some kind of glimpse into who I am, particularly for those who refuse to visit my LinkedIn page.
I believe that technology should help us, not hinder us. It is an enabler, a tool, a means to an end. To be sure I'm a techie. I've been in tech since before I could legally work. But I'm a techie with a healthy dose of skepticism and a recognition of how using tech in the wrong way can actively prevent you from achieving your goals. Call me a reluctant technologist. I cherish value, utility and results, not pixie dust and unicorns.
I came of age career wise in Boston during the first Internet bubble. I was an early adopter and an avid champion of all the gee whiz stuff out there. I worked the start-ups 3 at a time. But my field of study was History. Fact and context matter to me. I have an unusual combination of a liberal arts education and in-the-trenches, hands-on technology work. I can defend a technical decision with the compelling coherence of a thesis or the casual, personable style of a roundtable discussion. A technologist that can communicate with and convince an executive in terms they understand. That's a powerful combo you don't often find in techies these days.
I cover IT Strategy, Enterprise Architecture, Business Process Management, Portals, Information Security and Socialmedia. And I cover them in a way that solves the actual problem at hand in a meaningful and valuable way. I like to think that what I do is to bridge the business-IT divide.
An argument should make an impact. A presentation should mean something useful. This is what I strive for: giving people something they can actually use. This is my mantra when I present, speak or debate.
Ping me by any of the following means:
Twitter: @chrisonea
Yahoo IM: crisorama
Skype: chrisonea
LinkedIn: http://www.linkedin.com/in/chrislockhart
Facebook: http://www.facebook.com/ctiberius
Or hit me up with a longer thought by sending me a message from this contact form.
I generally publish a post once or twice a week here at ChrisOnEA. In case you missed it, that's Chris On Enterprise Architecture.